15 Passenger Van Safety
Professional Driving for Youth Leaders
Dr. Chris Thurber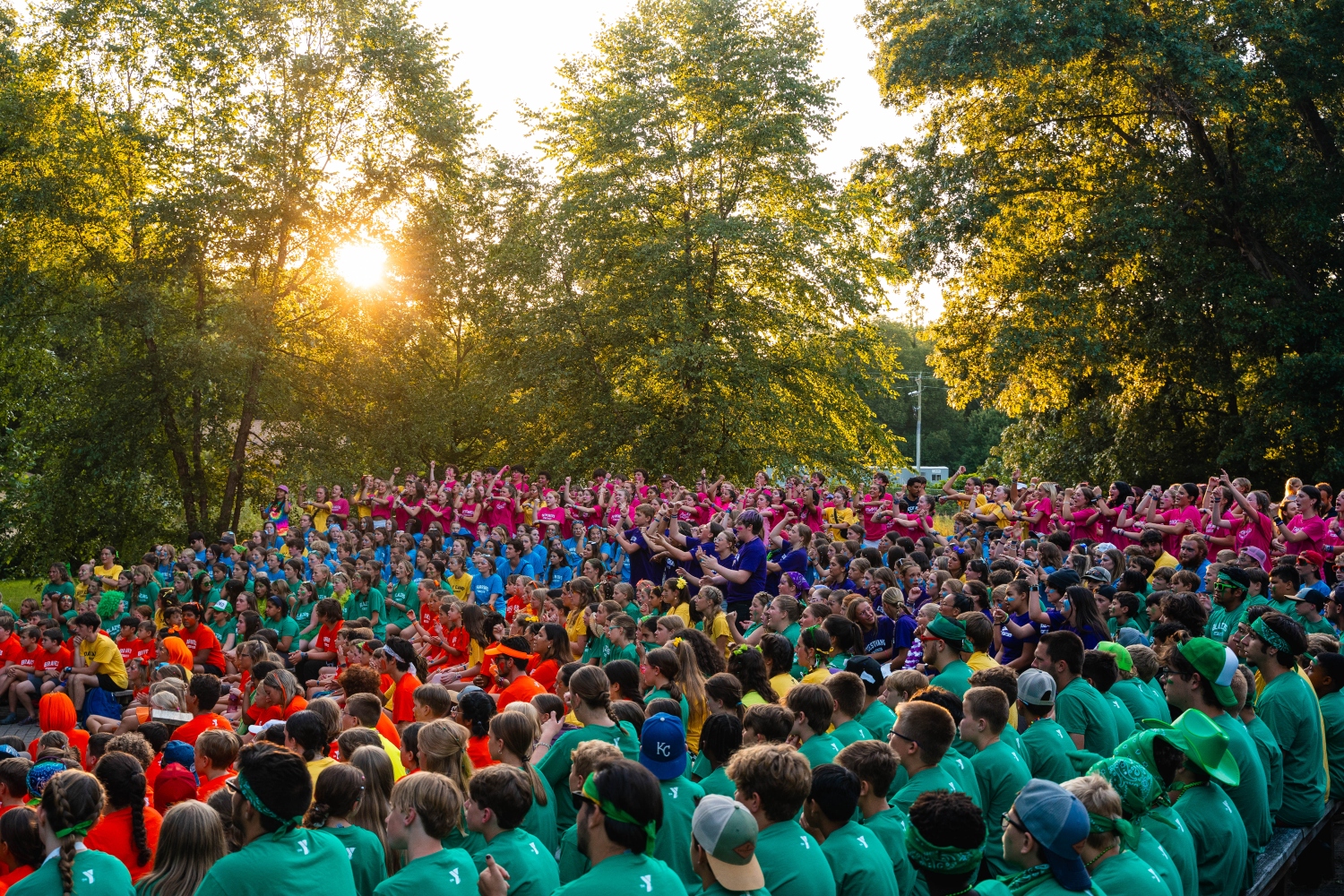 15-Passenger vans have unique handling characteristics that require special driving techniques and an understanding of proper weight distribution. This extended module reviews the essential pre-flight checks drivers must perform before transporting children, fundamental operator safety practices, and the proper way to load and drive a 15-passenger van. These detailed demonstrations are the perfect prelude to on-road practice.
Active Lifeguarding
Preparation, Scanning, and Practice
Dr. Chris Thurber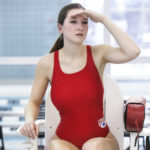 The camp tradition of hiring newly certified lifeguards without real-world experience is woefully inadequate. Inexperienced lifeguards are often poorly equipped, fail to scan properly, and neglect regular practice of emergency action plans. This crucial module teaches staff how to prepare for their work as lifeguards, scan for distressed or drowning campers, and practice skills and drills. A safety essential.
Alcohol Beverage Laws
Think Before You Drink
Jack Erler, Esq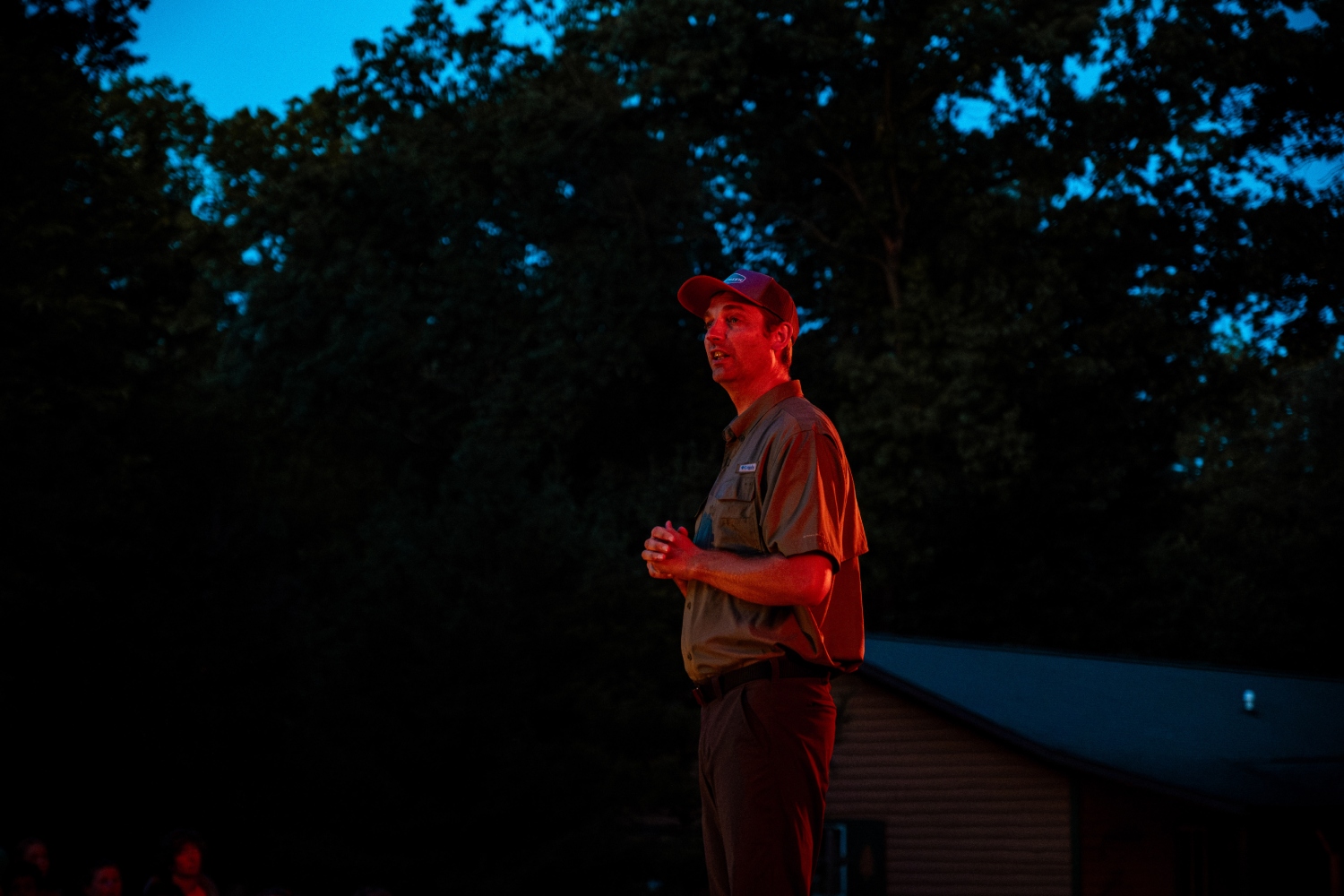 Each year, talented youth leaders are arrested and dismissed for dangerous alcohol violations. Rather than regretting a poor decision this season, consider the solid recommendations in this sobering module: Obey the law; don't ask other staff to break the law; avoid the liability of supplying alcohol to minors; appoint a designated driver; and know your consumption limits.
Anaphylactic Emergencies
First Aid for Severe Allergies
Dr. Laura Blaisdell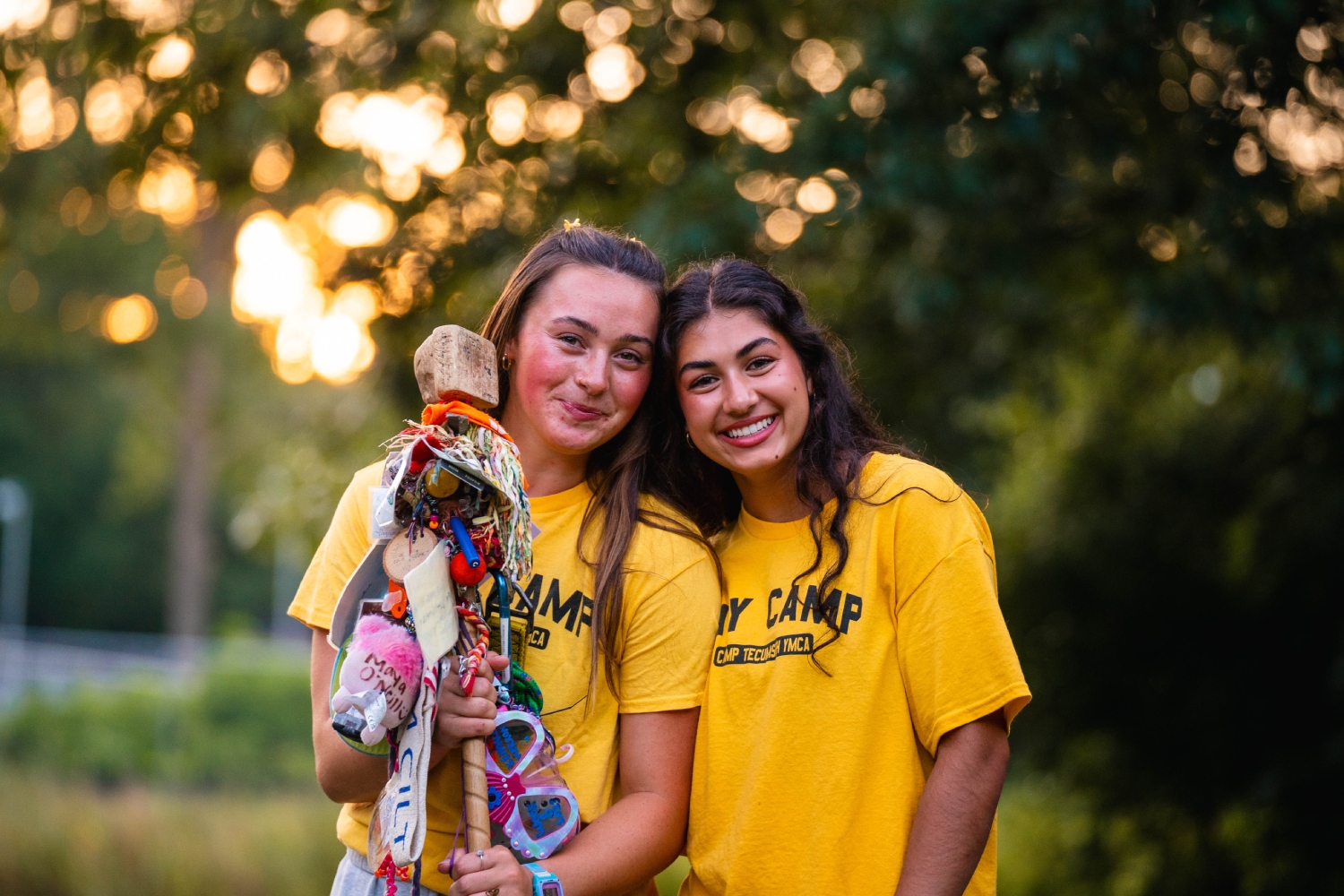 Your quick response to a severe allergic reaction could save a life this season. For that reason, all staff should know what anaphylaxis is, what the symptoms look like, how to treat it (with speed, calm and poise) and how best to coordinate care with health care professionals. Many associations and boards of health require this type of training so that all staff know—at a minimum—how to administer an EpiPen.
Child Welfare and Protection
International Best Practices and Policies
Dr. Chris Thurber & Jack Erler, Esq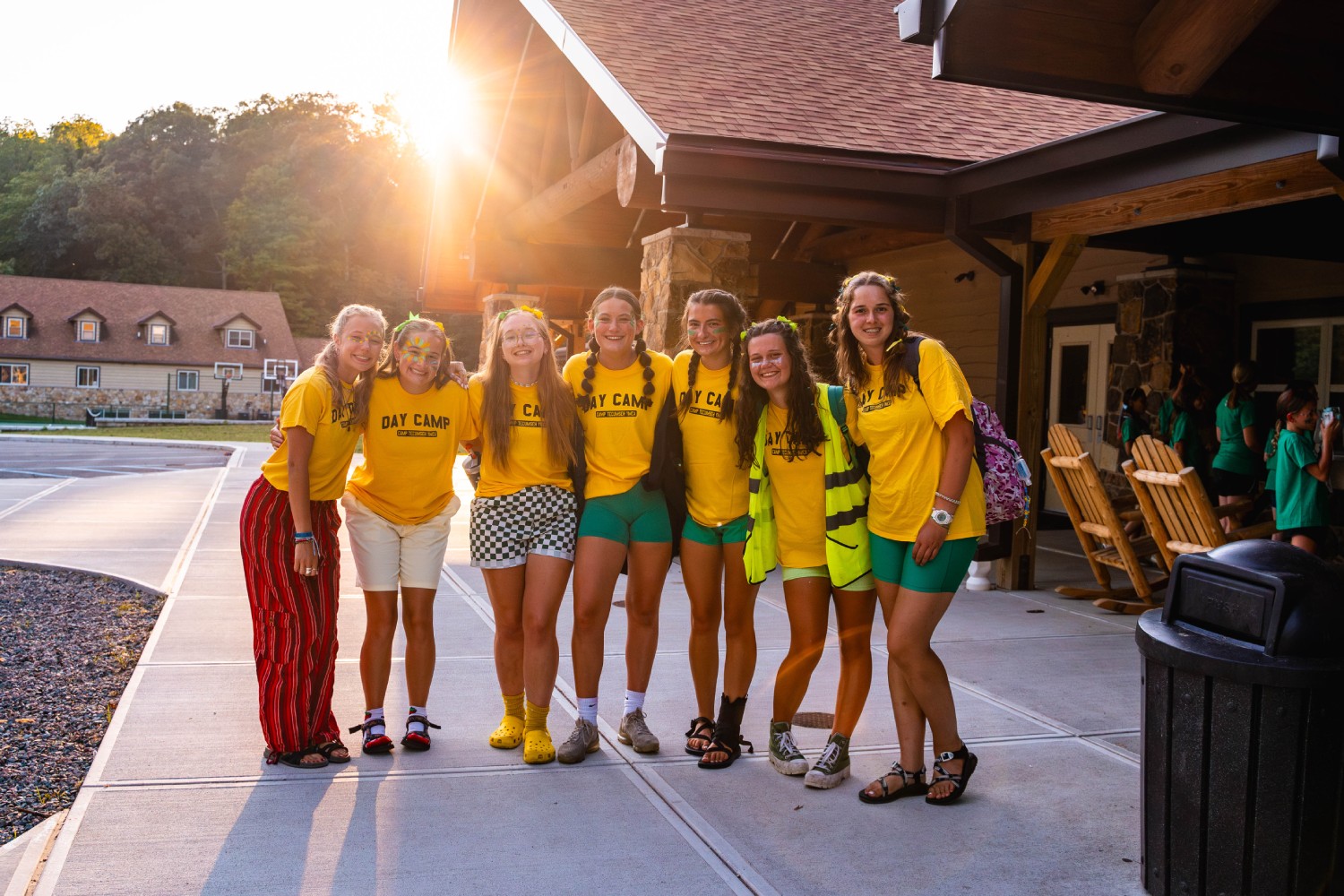 This extended course on child welfare and youth protection contains specialized content for staff at camps, schools, and other youth programs. Combining content from Dr. Christopher Thurber and attorney Jack Erler, this realistic module diminishes abuse potential by illustrating safe policies and sound practices with young people, as well as explaining ethical responses should you suspect abuse.
Confidentiality for Youth Professionals
It's Not All Secret
Jack Erler, Esq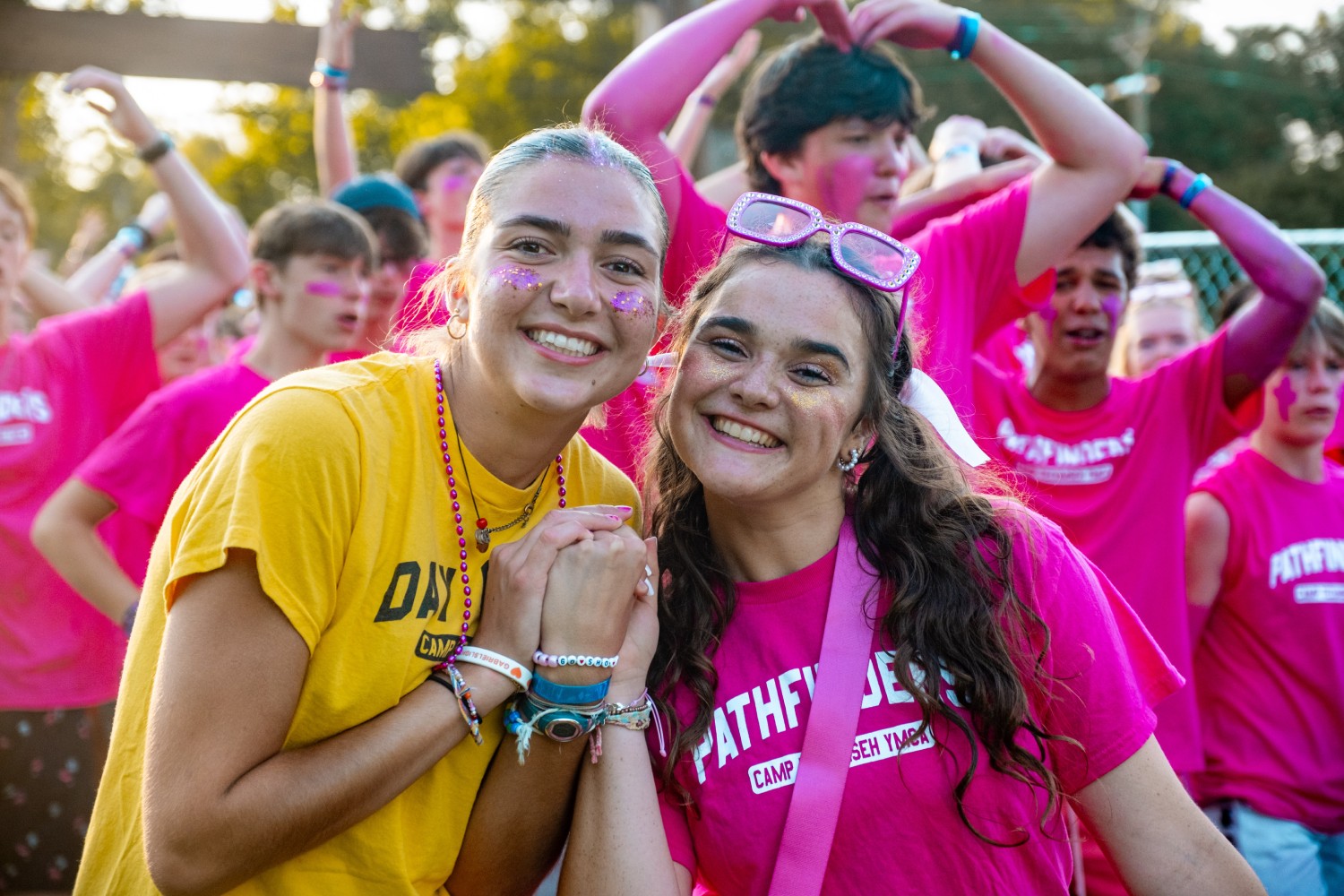 Camps encourage parents to disclose all private medical, mental health, and personal information that will help the camp staff and health care team work with each child. Yet few front-line staff understand the legal and ethical limits of confidentiality. This module clarifies exactly how to protect campers' privacy and take the necessary steps to prevent the unauthorized disclosure of confidential information.
Cyberbullying and Sexting
What Youth Leaders Need to Know
Dr. Joel Haber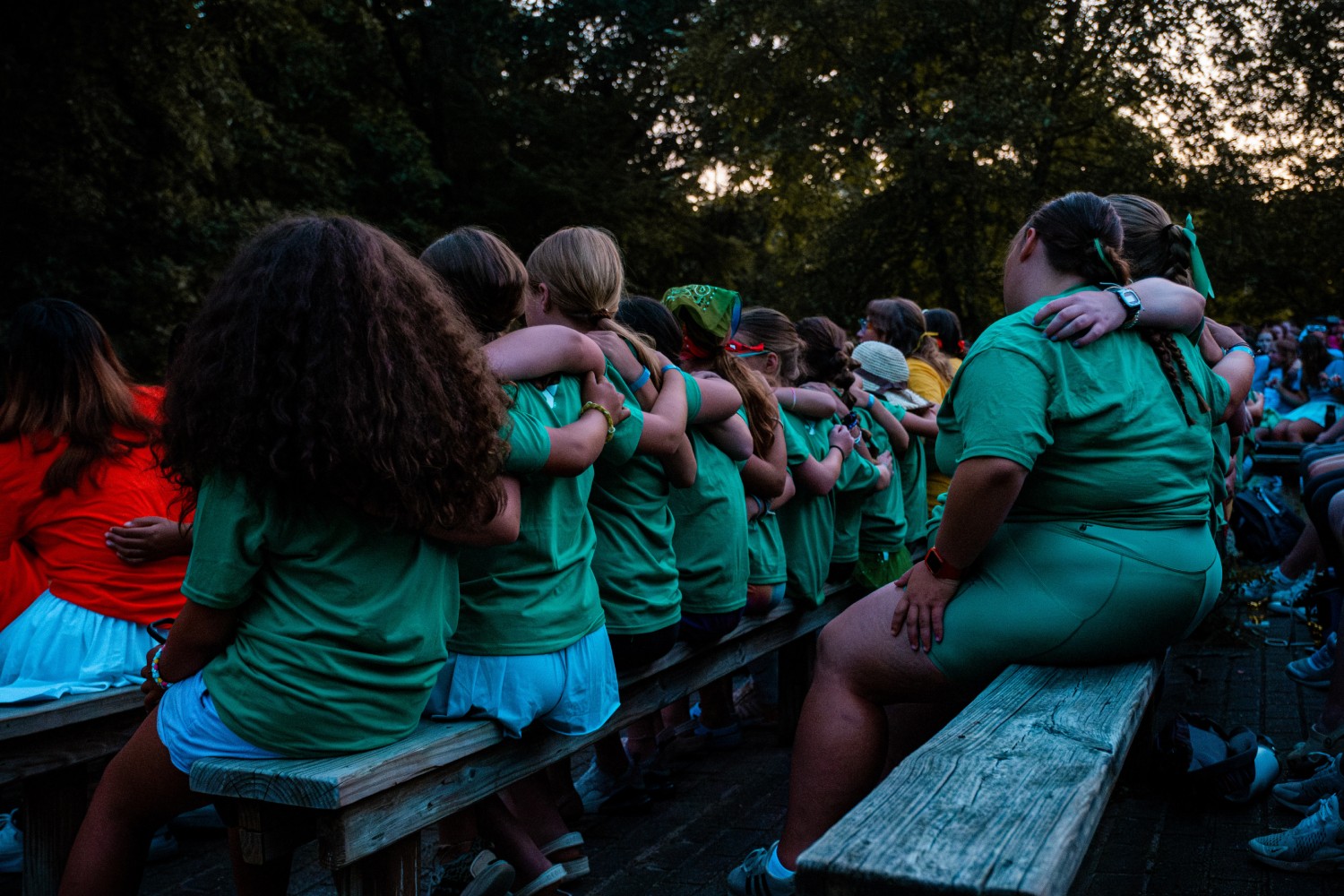 Computers and social networking sites help young people learn and connect. The virtual world also provides opportunities for cyberbullying and sexting—hostile or sexualized messages from one young person to another. This provocative, contemporary module shows how cyberbullying and sexting have infiltrated summer programs and exactly what to do about it.
Duty of Care, Part I
The Concept of In Loco Parentis
Jack Erler, Esq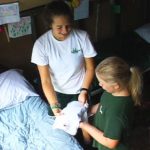 Think this is just a casual summer job? Think again. Your job as a youth leader includes the enormous responsibility to care for the participating children as if they were your own. You function in place of the parents, or in loco parentis. With startling clarity, this module highlights the responsibilities of all youth leaders and the grave consequences of neglecting that duty.
Duty of Care, Part II
Applied Strategies for Acting as In Loco Parentis
Jack Erler, Esq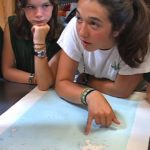 In Part I of this module series, you learned how duty of care concepts applied to your job as a youth leader. Here in Part II, you'll learn seven essential strategies to help you act in a reasonably prudent manner in your role as in loco parentis: self-assessment, participant assessment, equipment assessment, risk analysis, continuous evaluation, go/no-go, and procedure compliance.
Fire Building and Fire Safety
Traditional Campfire Basics
Faith Evans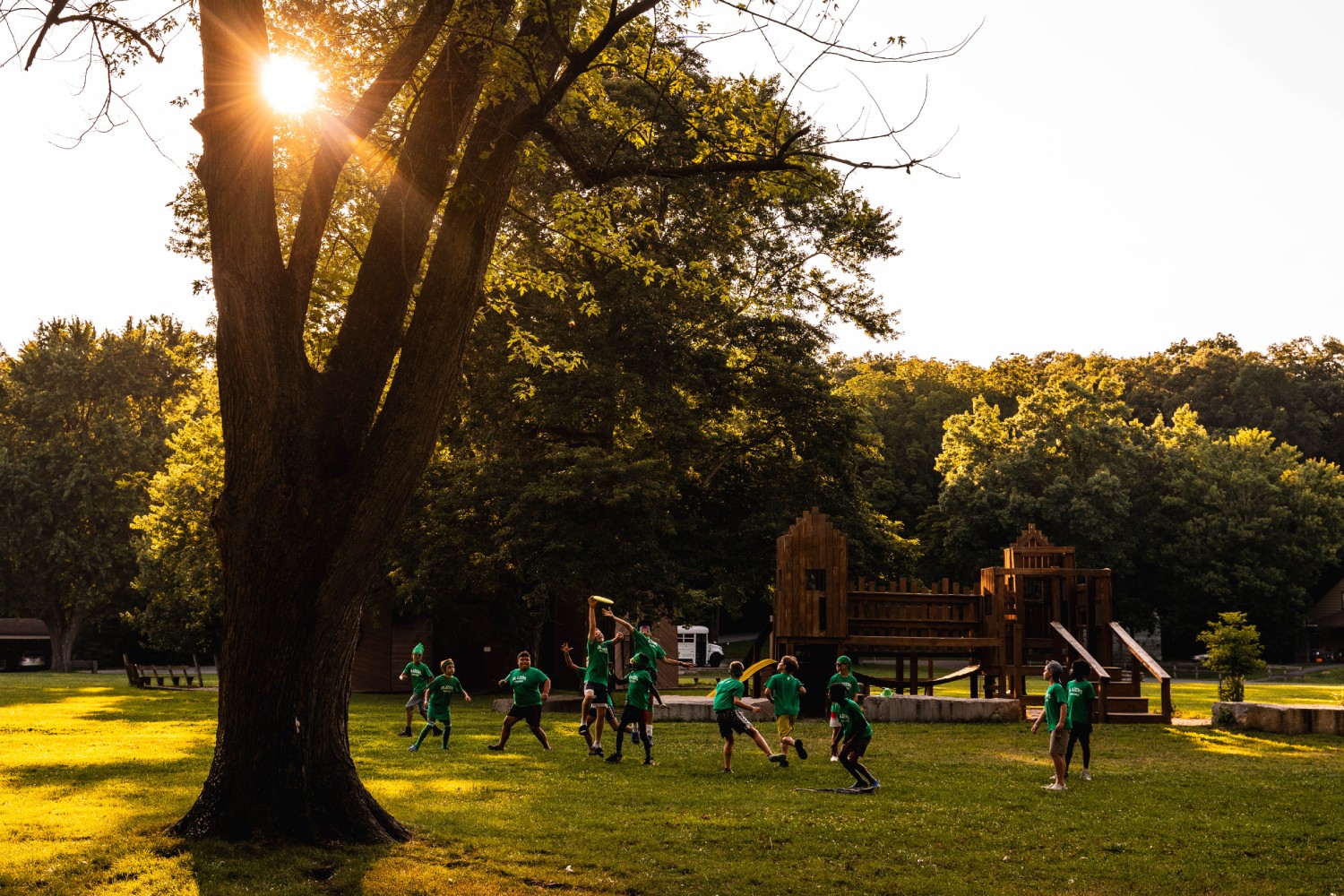 Nothing says camp like a fire, but few outdoor enthusiasts know how to build a safe fire that starts with a single match. In this enlightening (pun intended) module, viewers will learn how to prepare a fire ring, assemble tinder, kindling, and fuel wood, and then light, stoke, and properly extinguish a campfire…all in accordance with Leave-No-Trace practices. First aid for burns is also included.
Fire Evacuation Planning
Emergency Preparation in Action
Brad Wiggins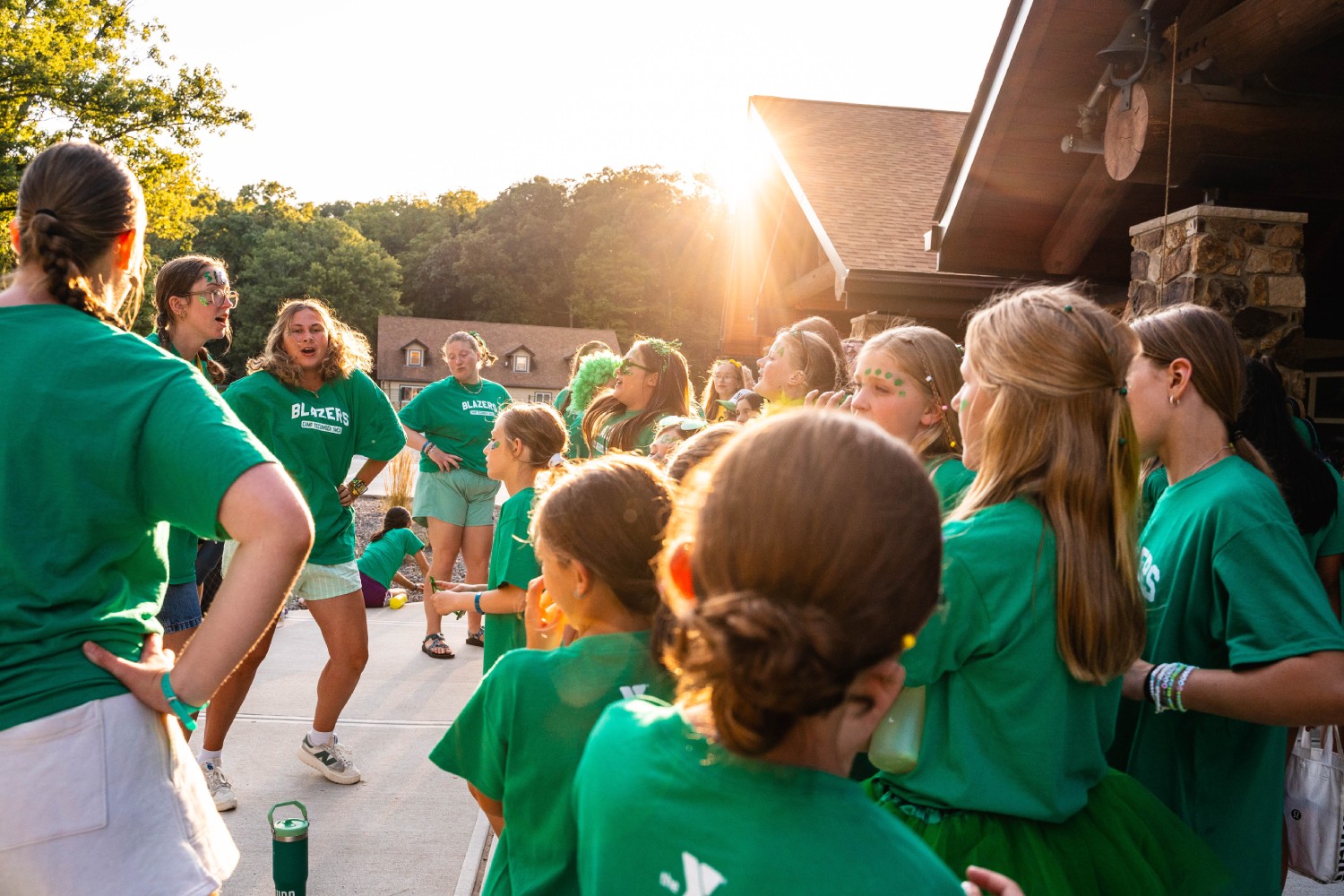 Most camps, parks and rec departments and afterschool programs have a written emergency action plan that includes fire evacuation. Precious few have practiced the plan or even trained their staff how to use an extinguisher. Join burn nurse Brad Wiggins and a team of professional firefighters for a thorough explanation of emergency planning and response, fire extinguishing and efficient evacuation.
Kickin' Kitchens
Hygiene and Safety Fundamentals
Dr. Chris Thurber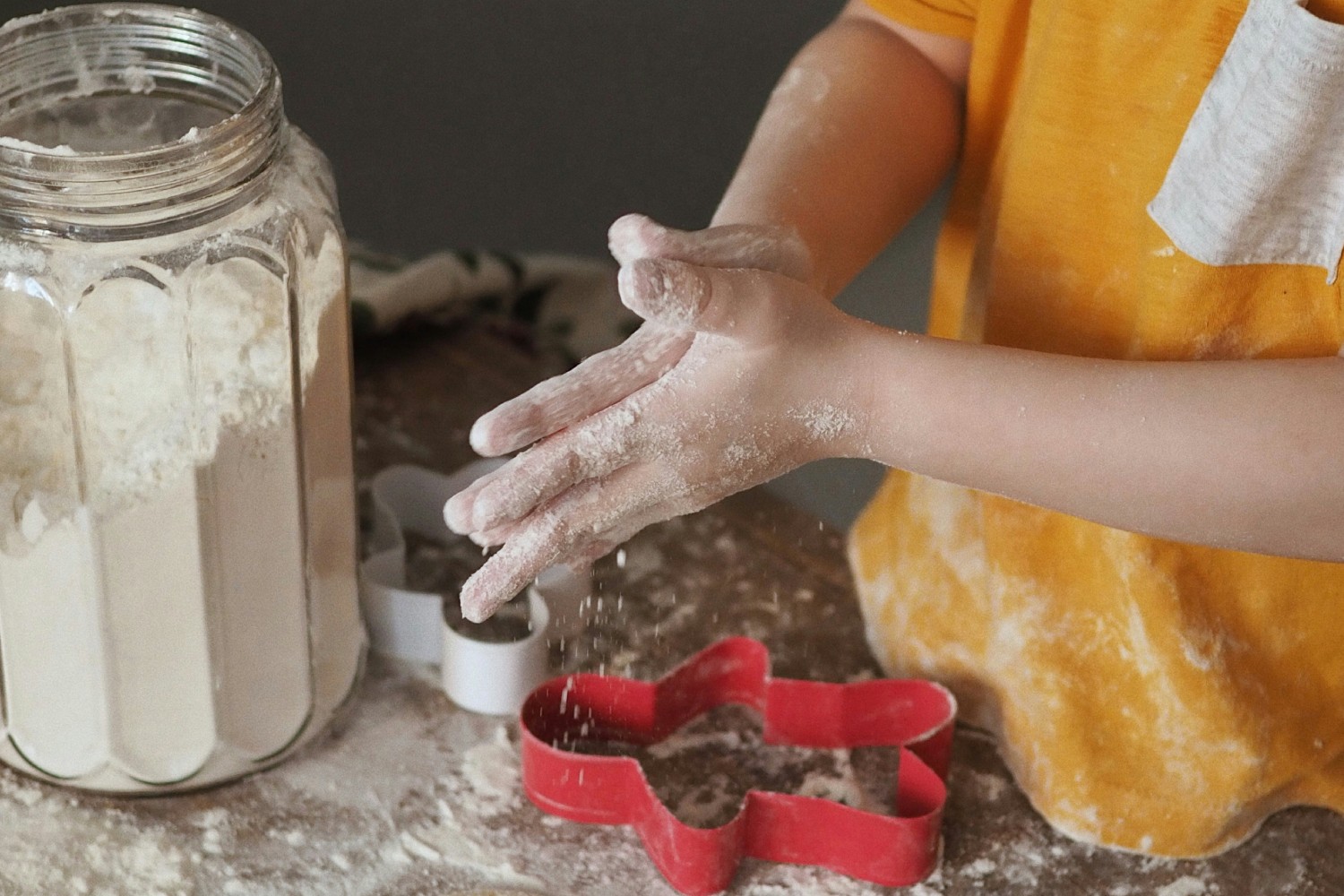 Want a kitchen that's clean, safe, and organized? Here is the required module for all kitchen staff, including international hires. From proper handwashing and food handling to knife safety and kitchen communication, this video has it all. Bonus tips on arranging pantries and walk-ins will save you time and prevent injuries. It's time to inspire the changes necessary to make your most important program shine.
Lifeguarding Skills Verification
Ensuring Proficiency Beyond Certification
Dr. Cathy Scheder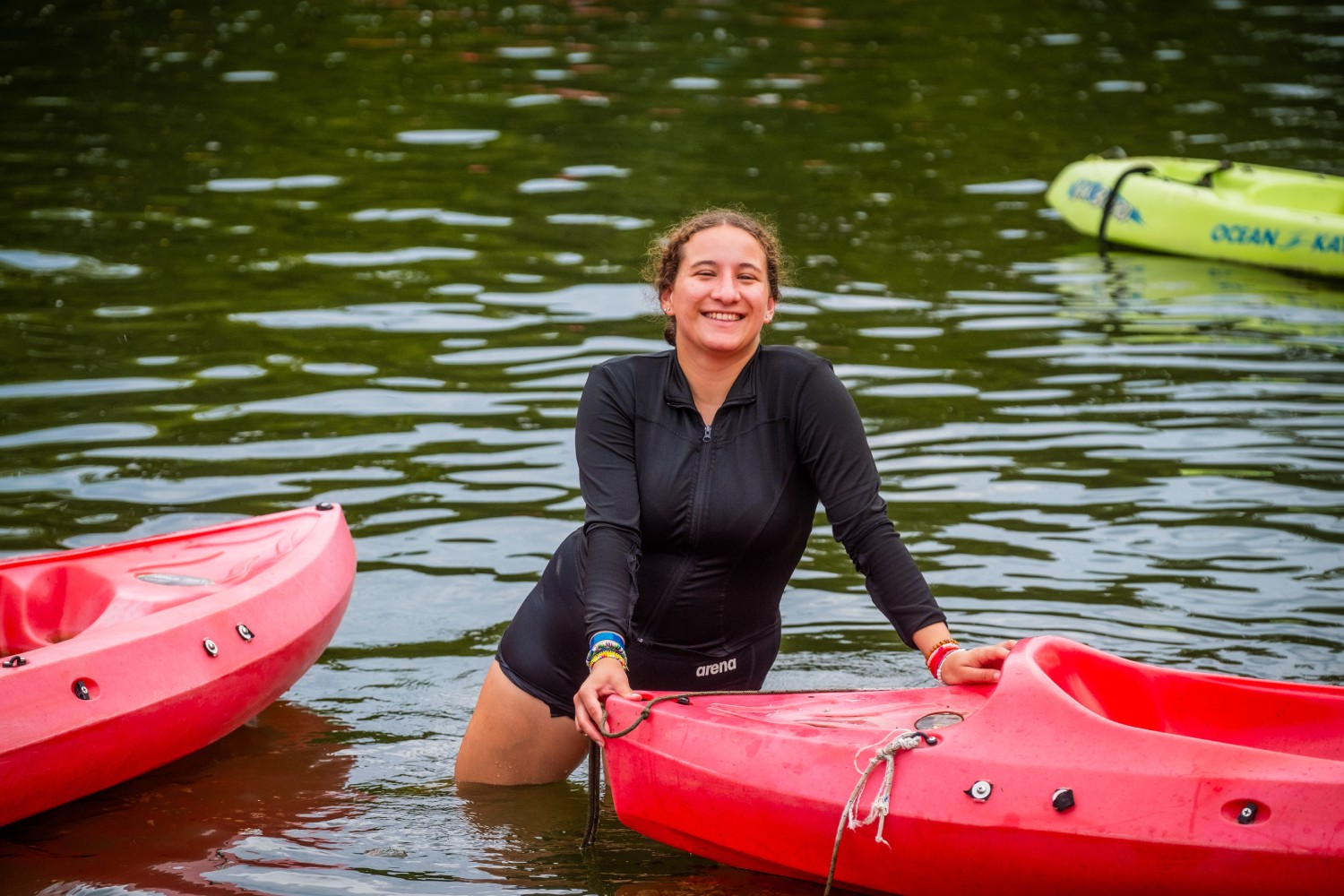 A certified lifeguard does not necessarily make a qualified lifeguard, which is why most accrediting organizations for youth programs require a skills verification for waterfront staff. In this practical module, Cathy Scheder—aquatics guru and author of Camp Waterfront Management—demonstrates how to translate a paper certification to a real-life verification of proficiency on your unique waterfront.
Lockdown Drills for Youth Programs
Planning, Practice, and Protection
Scott Arizala & Sarah Kurtz McKinnon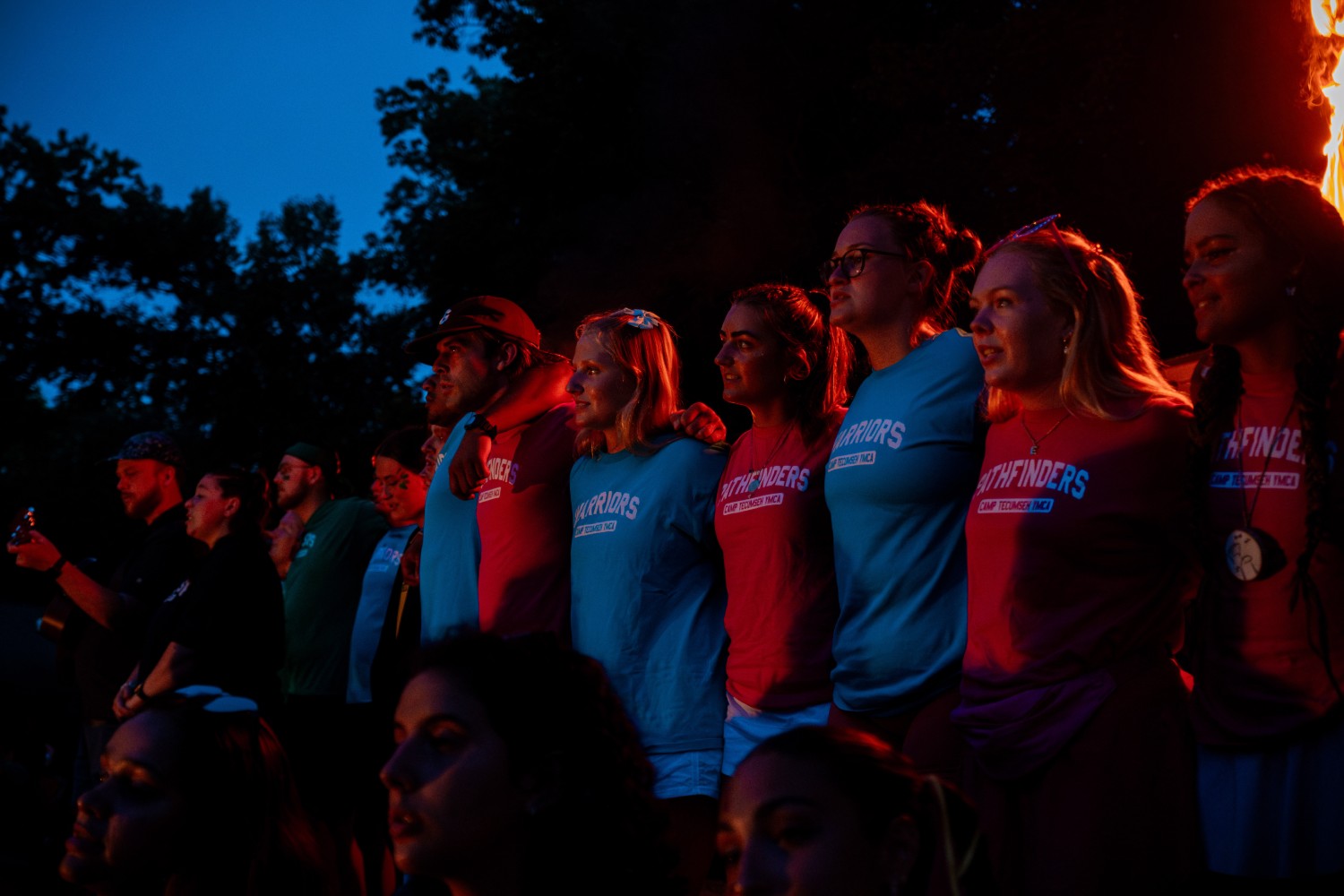 All over the world, violence is an unfortunate part of life. Therefore, all youth programs need specialized emergency action plans (EAPs) and opportunities to practice those plans. Written and filmed in collaboration with law enforcement and risk management experts, this sobering video illustrates the design and execution of both lockdown and run-and-hide scenarios in response to an active shooter.
Look Before You Leap, Part I
Avoiding Accidents through Rules and Observations
Dr. Chris Thurber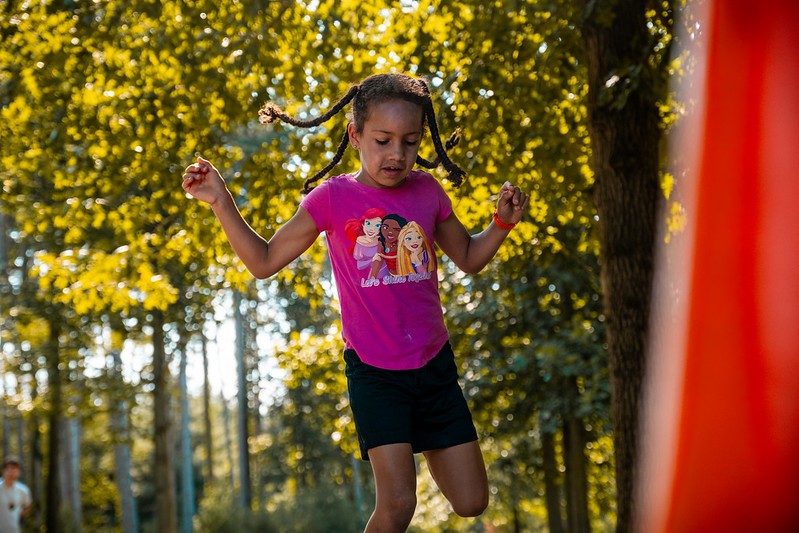 Here's a sobering fact: Accidents are the leading cause of death among adolescents and young adults. But Chris's seven principles of awareness can instantly reverse that trend. Sure, teens and young staff are more impulsive and less experienced than you'd like, but they can all learn mindful concepts that allow them to anticipate consequences before putting themselves or someone else in danger.
Look Before You Leap, Part II
Avoiding Accidents through Respect and Reflection
Dr. Chris Thurber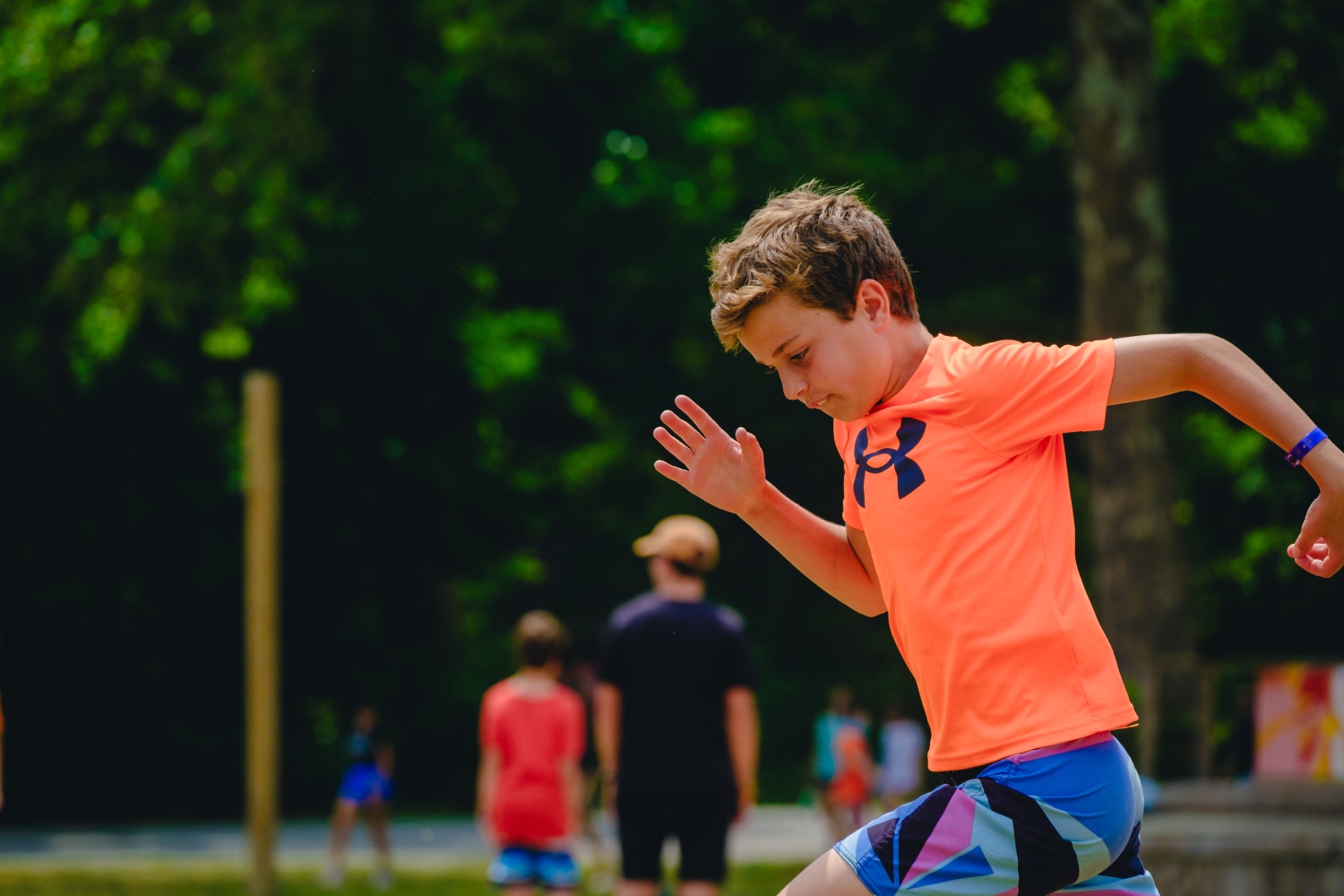 Learn more keys to creating a community where common sense is actually common. Part II of this ground-breaking module series describes load limits, future-focused thinking, and other best practices for staff to behave in ways that minimize risk and maximize healthy outcomes. There is no such thing as a perfectly safe youth program, but there are effective ways to prevent human error.
Medical Preparation for Burn Camps
Healthy Habits Make Happy Kids
Brad Wiggins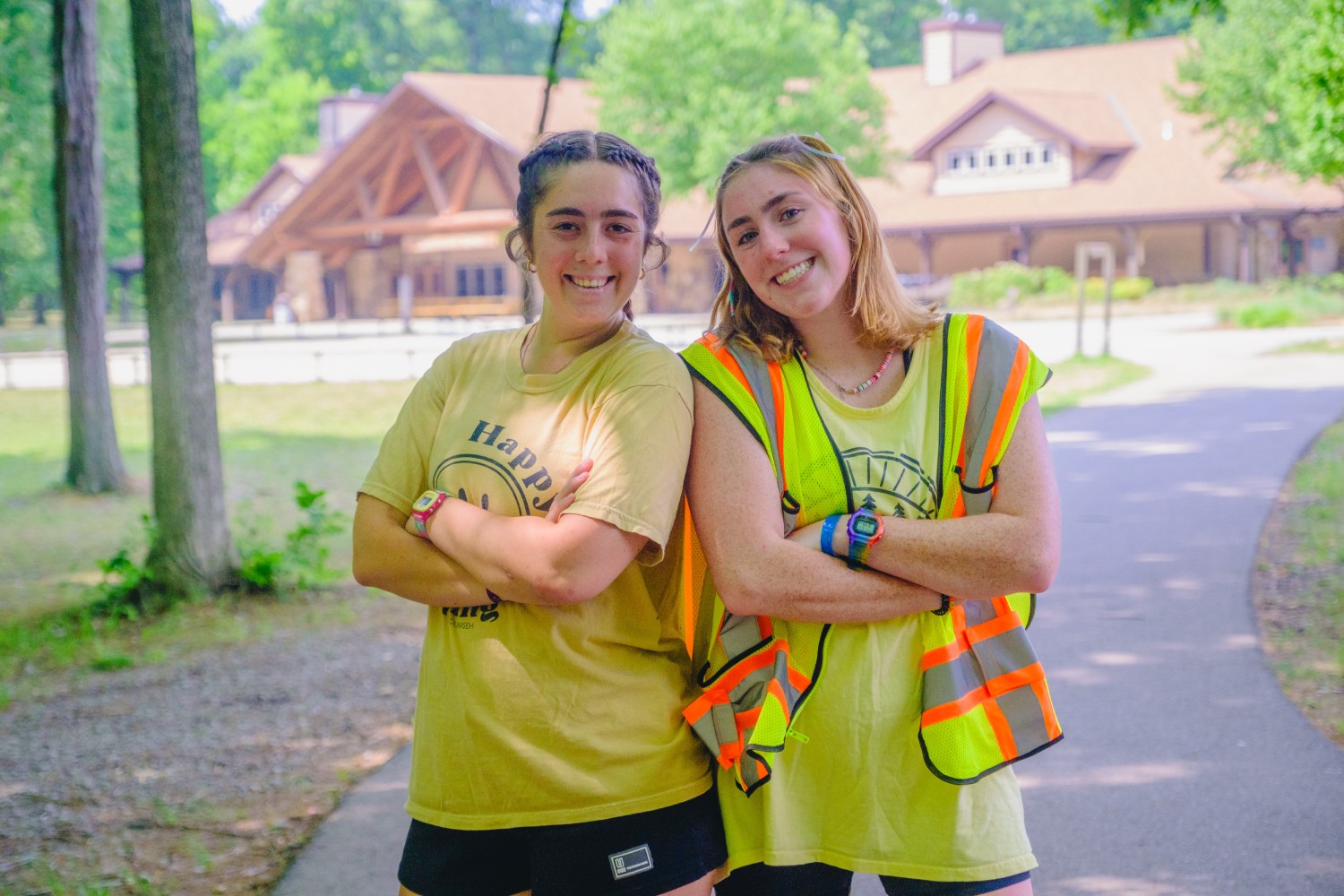 In this companion module to his series on psychosocial preparation for burn camps, burn nurse Brad Wiggins explains the essential components of medical preparation. From revising applications to stocking the health center; from adapting activities to consulting local burn centers, this module helps you get it right the first time. Learn from a pro how to help young burn survivors succeed.
Out of the Pool and Into the Wild
Lifeguarding in Natural Aquatic Environments
Dr. Cathy Scheder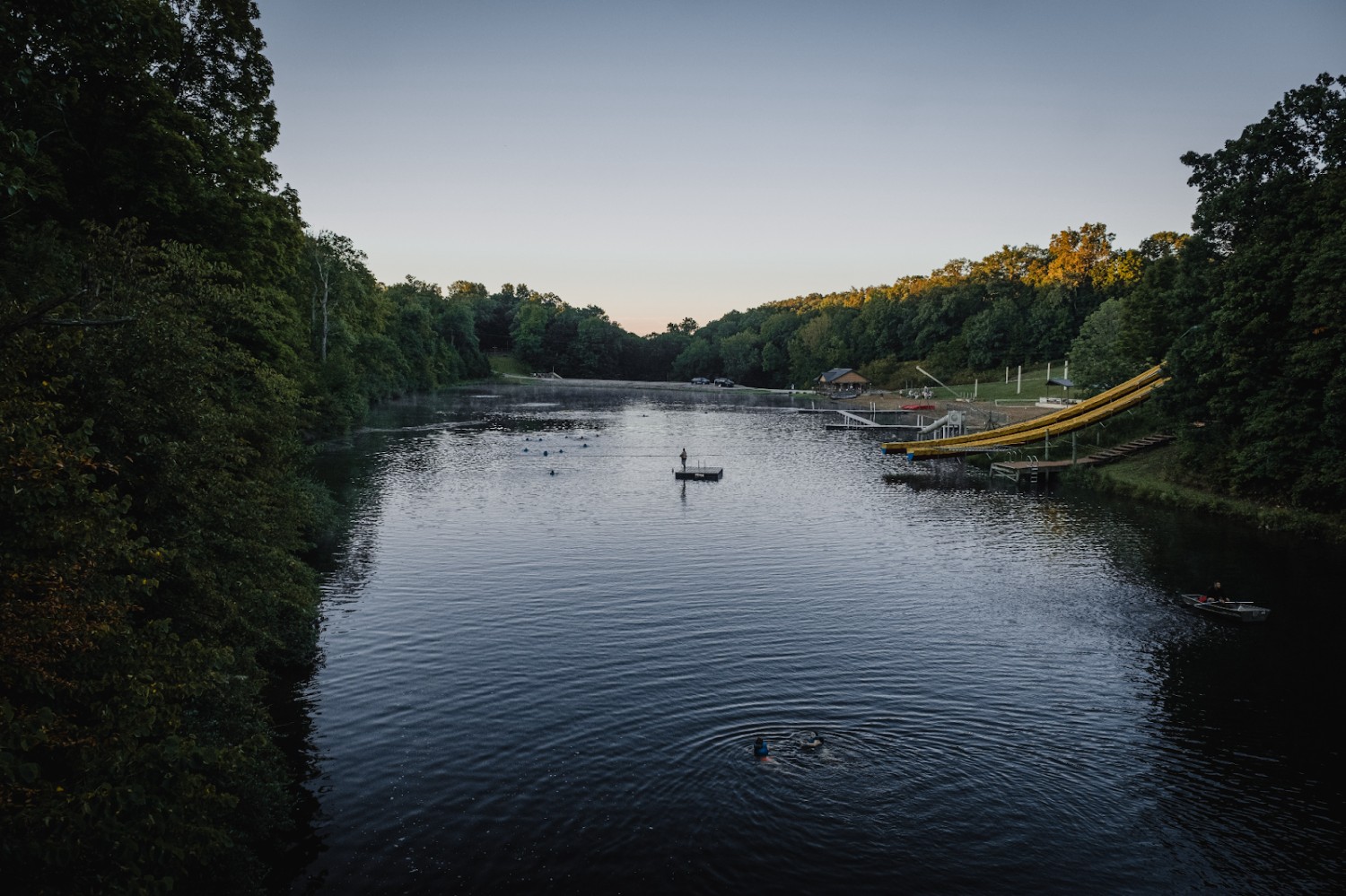 Murky water, mucky bottoms, intense glare, vast acreage, chilly air, burning sun, and even swift currents. Are you ready for the transition from a pool to a lake or river? Most lifeguards hired to work at camps and outdoor youth programs were trained in the controlled environments of classrooms and swimming pools. Step up your game by learning to guard effectively in changing, natural environments.
Regional Disaster Management for Youth Programs
Your Best Chance is to Prepare for the Worst
Brad Wiggins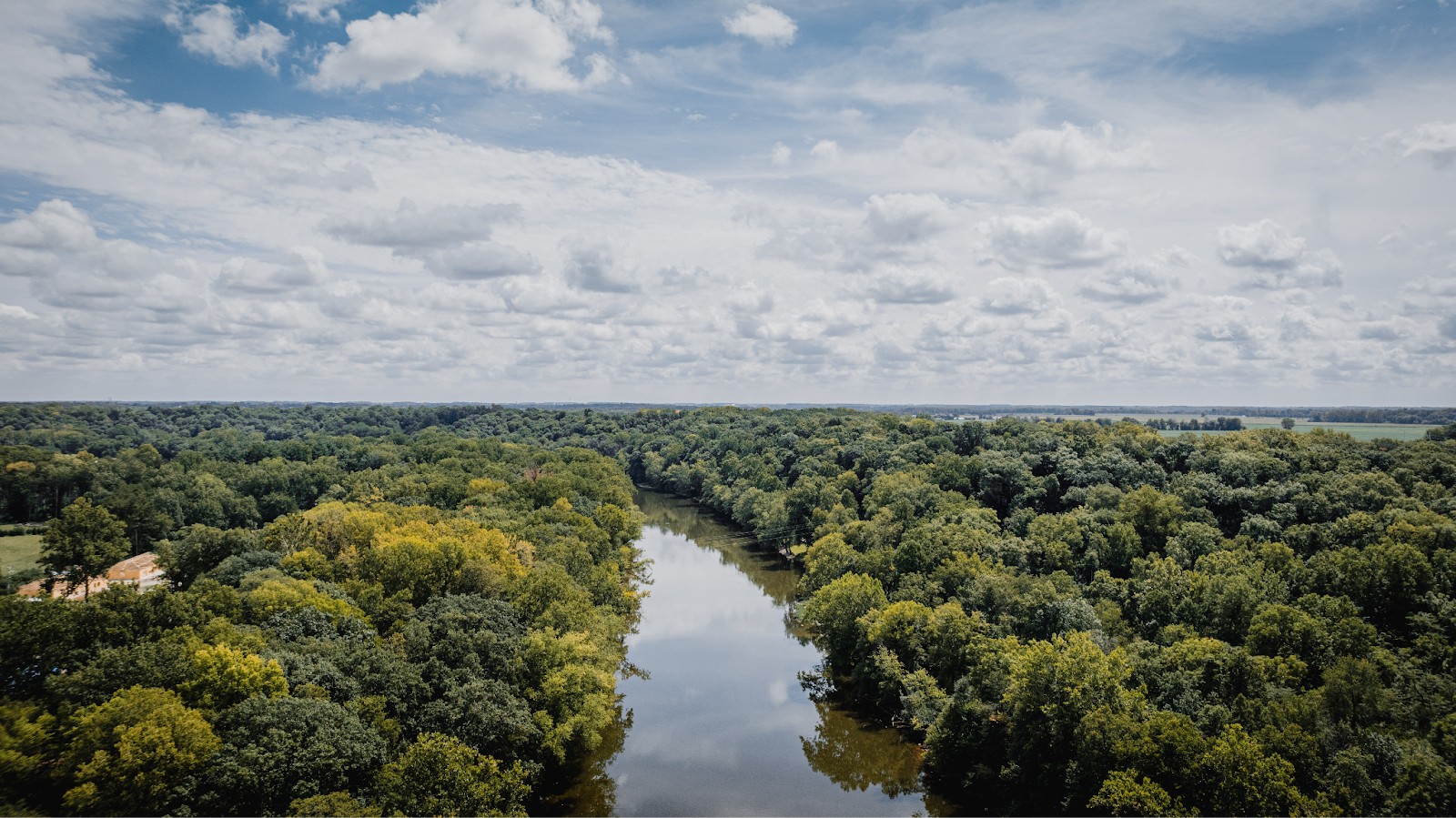 Every season, natural disasters decimate youth programs worldwide. And although careful preparation and routine practice saves lives, many directors don't know where to start. Using actual disaster footage and expert advice from a Red Cross CEO, this detailed module explains the fundamental components of program readiness, parent communication, evacuation and shelter-in-place planning.
Safe Touch & Safe Talk, Part I
Universal Standards for Respectful Treatment of Youth
Dr. Chris Thurber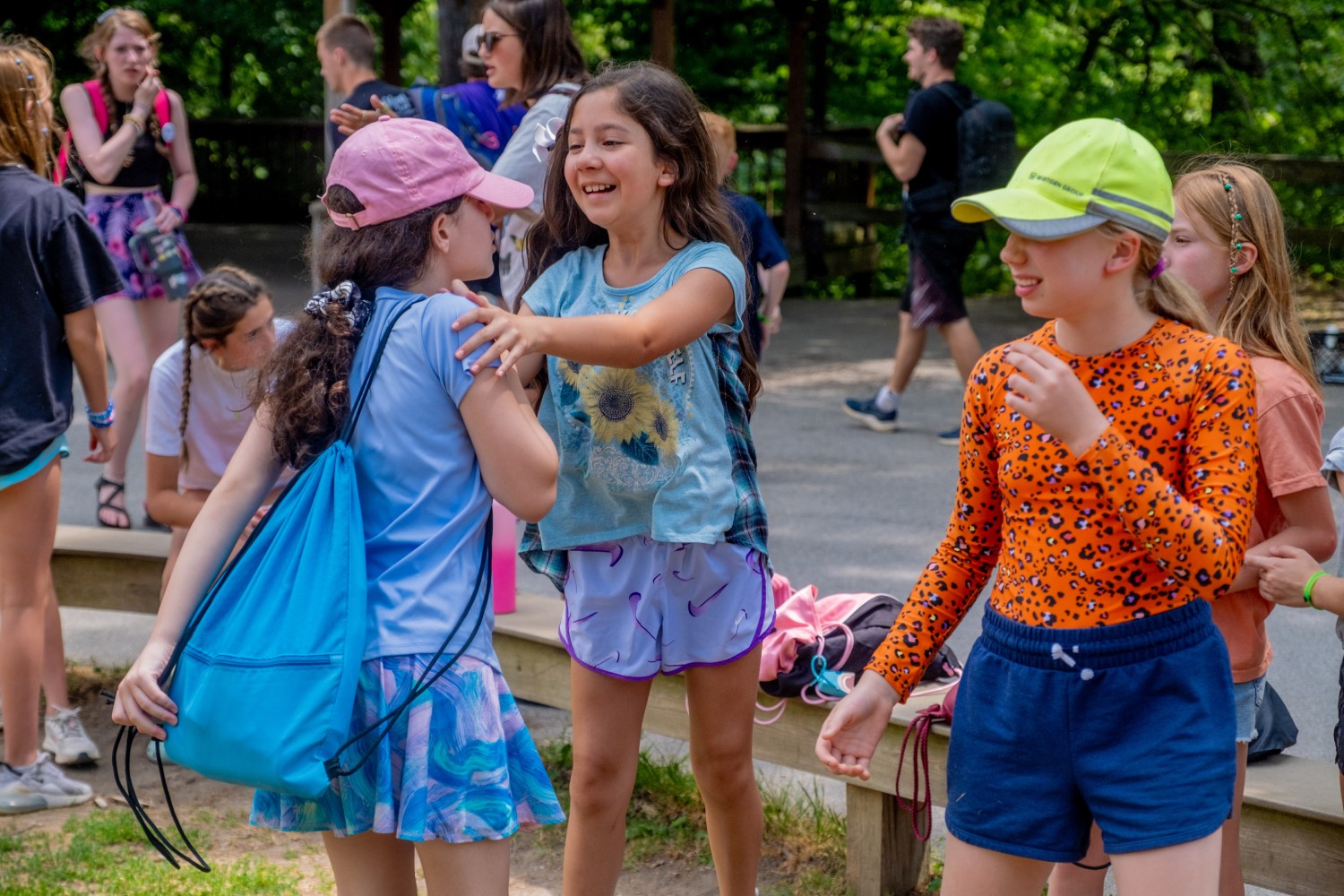 One essential component at any high-quality day or overnight camp is the physical and emotional safety of the campers and staff. Although every camp has slightly different guidelines, this frank module demonstrates the essentials of what's forbidden and what's permitted. Adhering to these safe touch and safe talk rules helps protect your campers and you.
Safe Touch & Safe Talk, Part II
Preserving Professional Boundaries with Youth
Dr. Chris Thurber & Jack Erler, Esq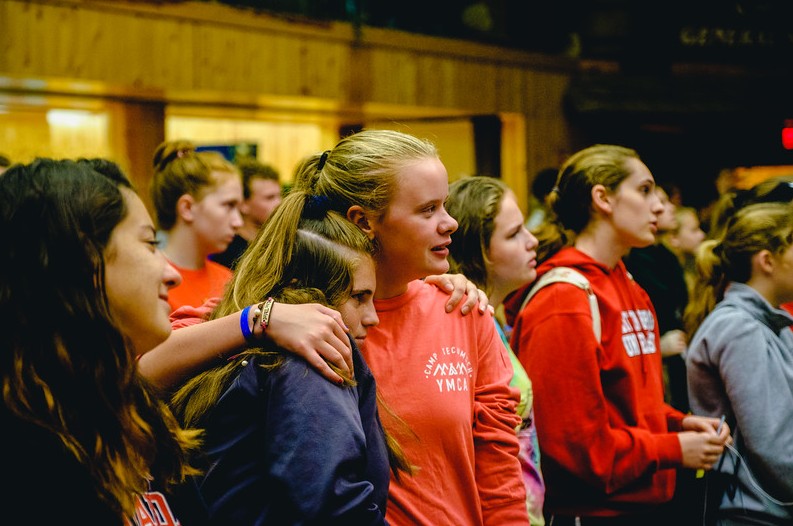 The only risk management video that elucidates our universal human vulnerability to cross boundaries with young people. Guidelines for safe touch and safe talk (covered in Part I of this series) are only half of the child welfare and protection picture. Youth leaders must also look inward to recognize the unhealthy seeds of secrets, rule-bending, favoritism, over-sharing. A must-see sequel.
Sexual Harassment Awareness, Part I
Identification and Prevention for Youth Leaders
Jack Erler, Esq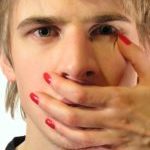 To reduce liability and create a safe culture at camp, employees must know their rights and responsibilities regarding sexual harassment. This carefully constructed module, hosted by one of the camp world's most respected attorneys, reviews sexual harassment laws and the proper way to respond if you observe or experience any unwelcome sexual advances, touch, language, or requests for favors.
Sexual Harassment Awareness, Part II
Advanced Responsibilities and Recourse for Youth Leaders
Jack Erler, Esq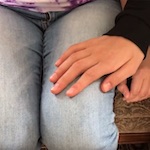 This advanced second chapter goes into depth about what constitutes sexual harassment, which behaviors are unwelcome by one's colleagues, key differences between harassment and assault, and what actions staff can take if they believe they have been harassed or assaulted. Attorney Erler also discusses the core features of healthy relationships and the best ways to create an inclusive community.
Shockingly Professional Talk, Part I
Conversational Skills for Sensitive Issues
Niambi Jaha-Echols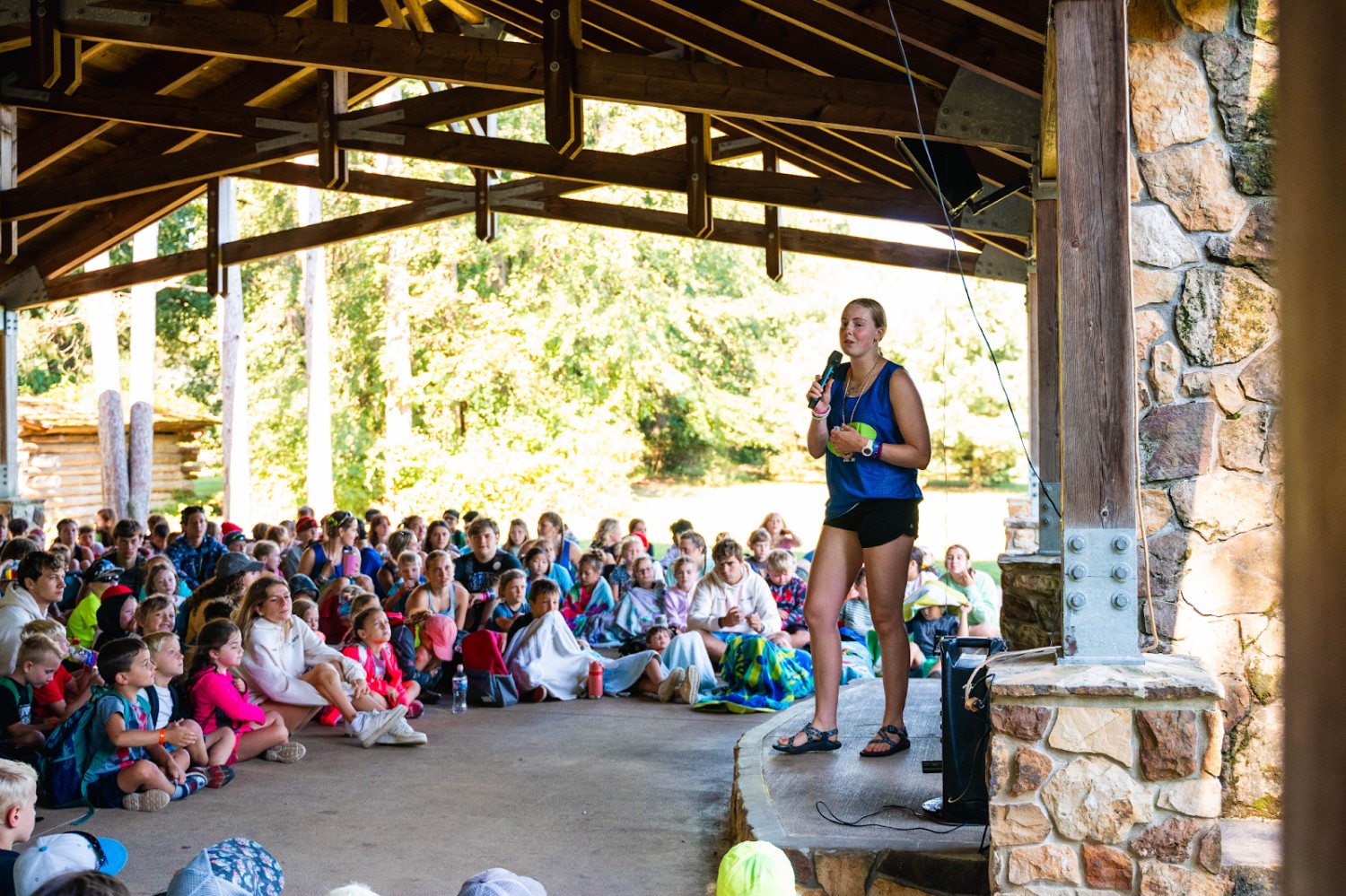 Young people are curious about everything, so they naturally pose challenging questions to youth leaders they trust. But knowing how to respond supportively and appropriately takes finesse. Hosts Jaha-Echols and Thurber offer elegant ways to respond to youngsters' questions about sex, drugs, religion, politics, racism, and stereotypes with respect, calm, and an open mind.
Shockingly Professional Talk, Part II
Self-Reflection Skills for Sensitive Issues
Niambi Jaha-Echols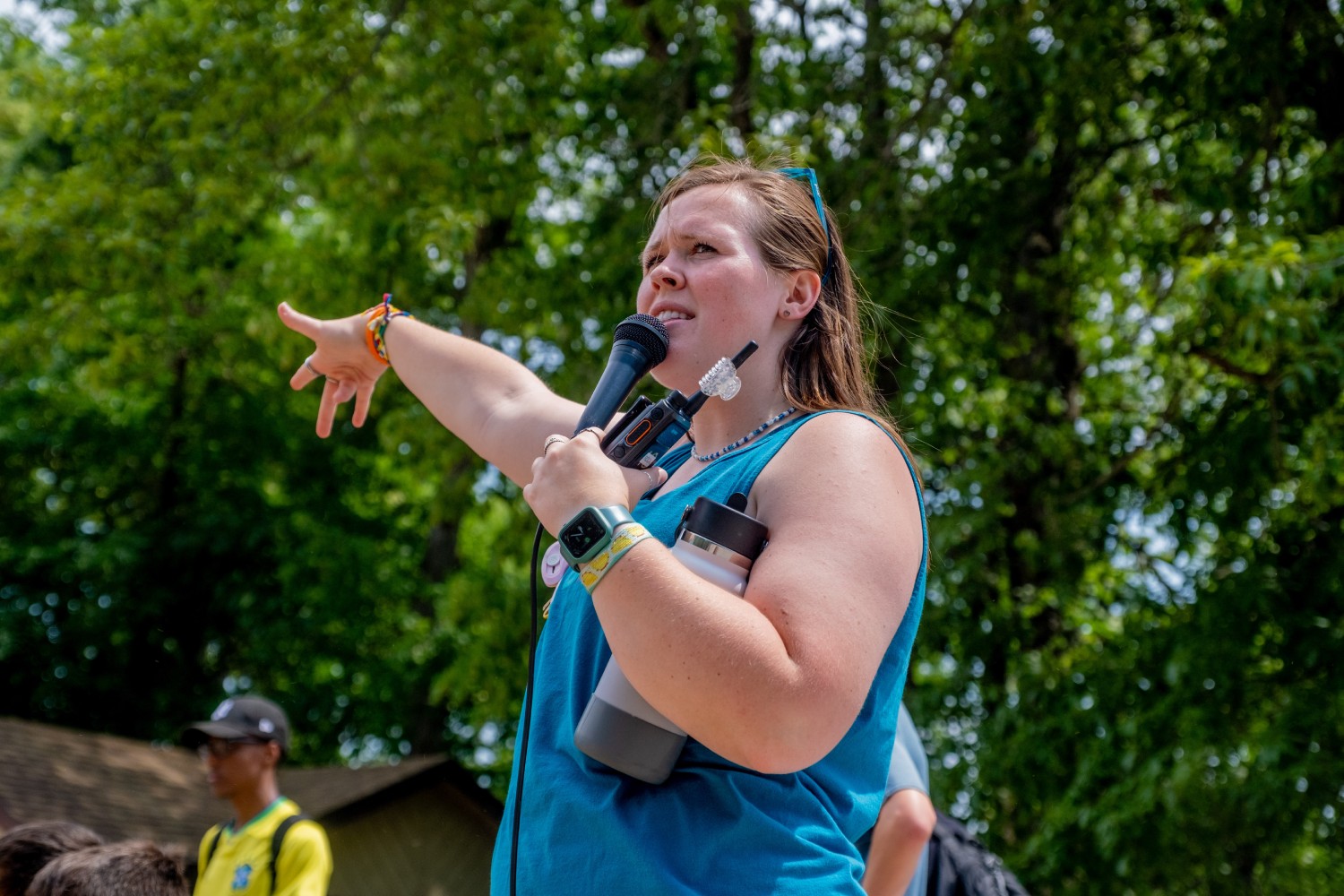 Controversial, thoughtless, or inflammatory comments and questions can throw even the most talented youth leaders into a tailspin. In Part II of Sensitive Issues, Jaha-Echols and Thurber complete their discussion of conversational skills and offer three powerful self-reflection skills for staying calm, understanding personal triggers, and responding with respect and discretion.
Staff Use of the Internet
Promoting Online Leadership-by-Example
Tim Huchton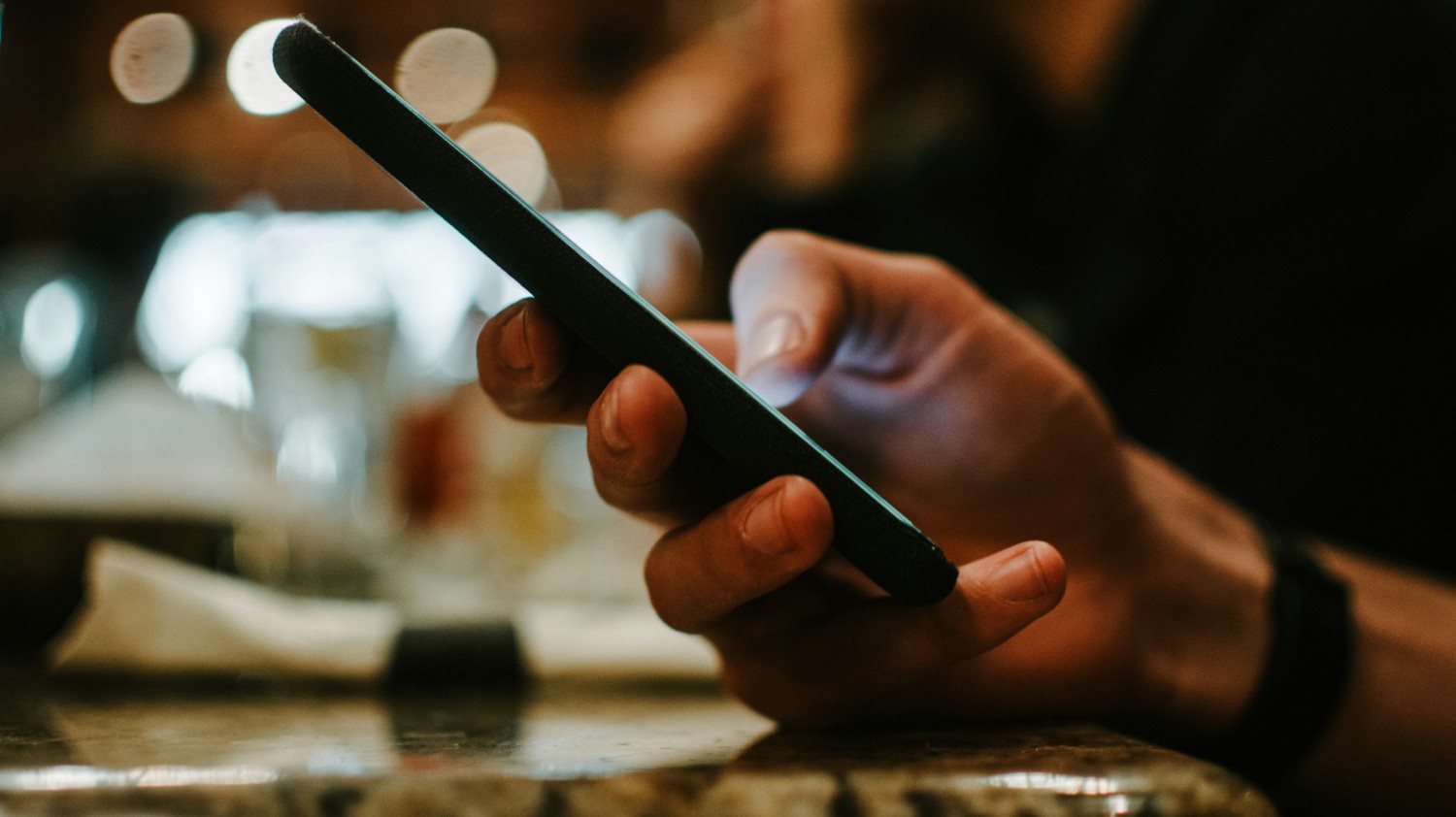 The Internet is public space. If you take your responsibilities as a youth development professional seriously, then your behavior in that space, like all your other public behavior, must set a sterling example for young people to follow. This provocative module provides practical guidelines that promote leadership and integrity. Now is the time to clean up your online presence.
Standard Precautions in Youth Programs
Prevention, Protection, and Disposal
Dr. Chris Thurber & Scott Arizala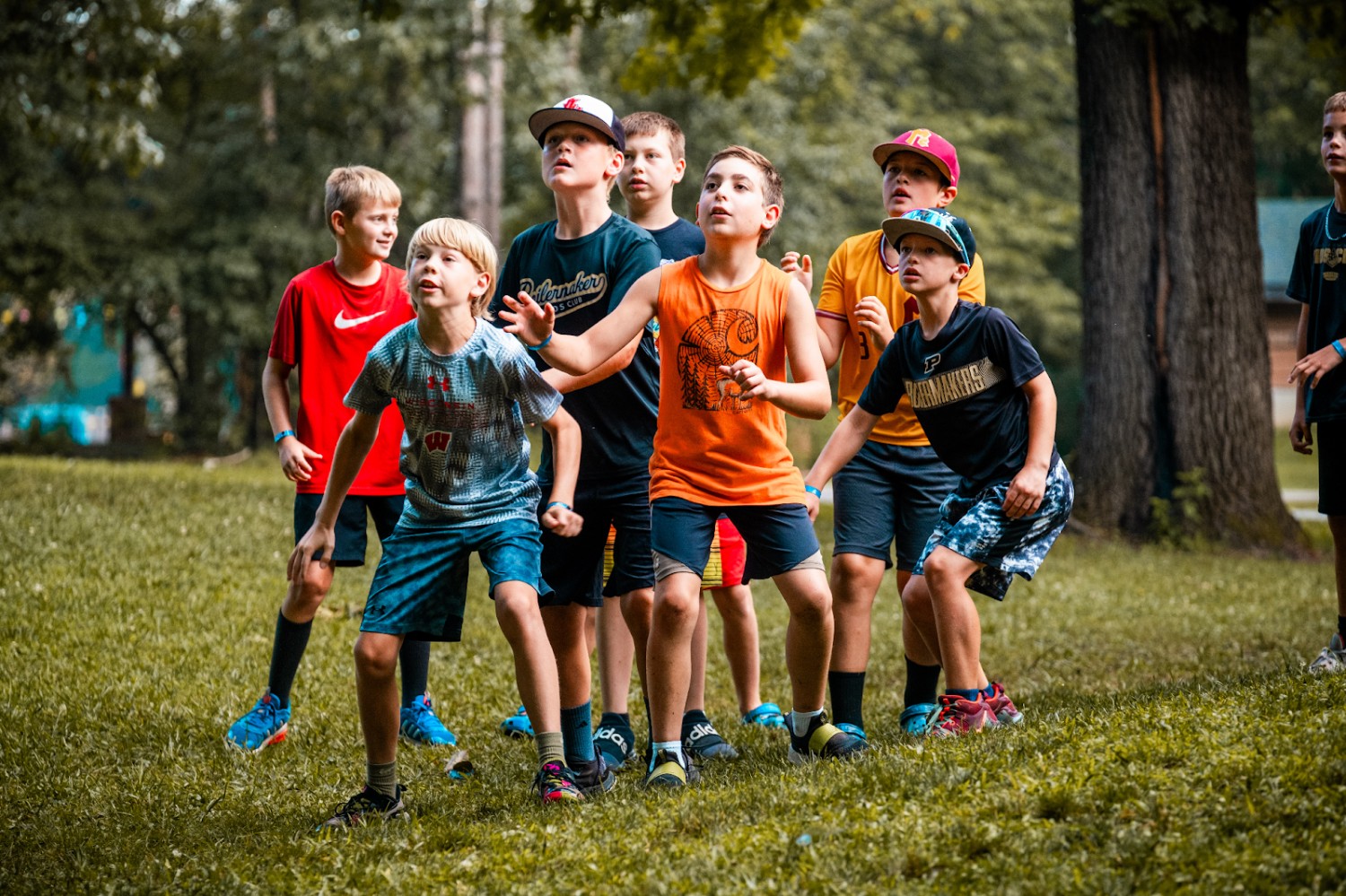 Bodily excretions are part of life, so all youth leaders need to know how to protect themselves and others. Blood, mucus, saliva, feces, urine, and other fluids can contain harmful viruses and bacteria that can be transmitted from one person to another. To keep your community healthy, this explicit video demonstrates the CDC's "Standard Precautions" guidelines for prevention, protection, and disposal.
Swim Checks in Action
Best Practices for Participant Classification
Dr. Cathy Scheder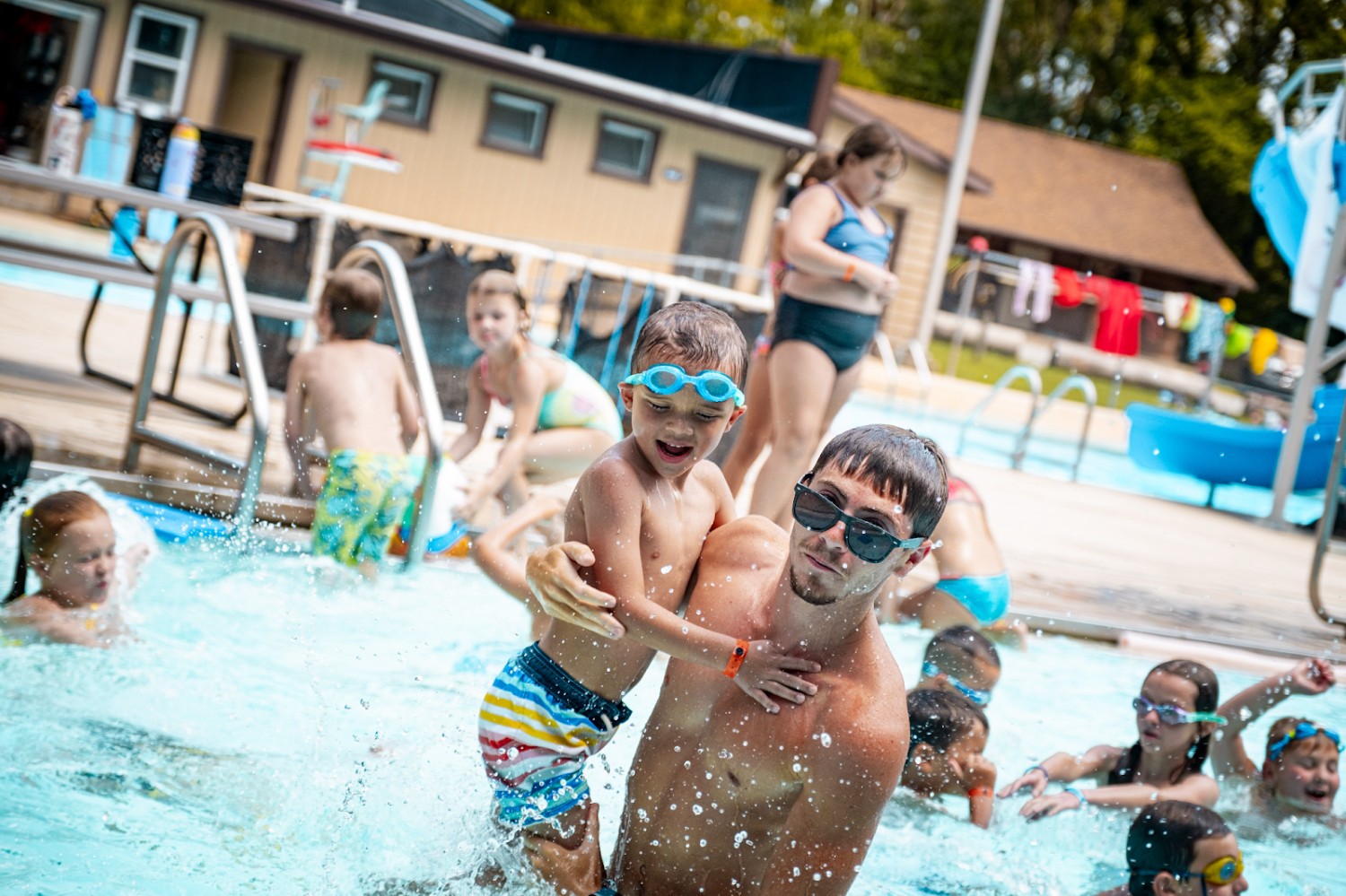 Swimming is among the oldest and most traditional outdoor activities, but do you know how comfortable and competent each of your participants is in the water? To boost the safety and enjoyment of both youngsters and adults, this practical module shows aquatic staff how to reassure participants, categorize them reliably, and set everyone up for success on the waterfront.
Waterfront Safety Design
Top Ten Tips in Action
Dr. Chris Thurber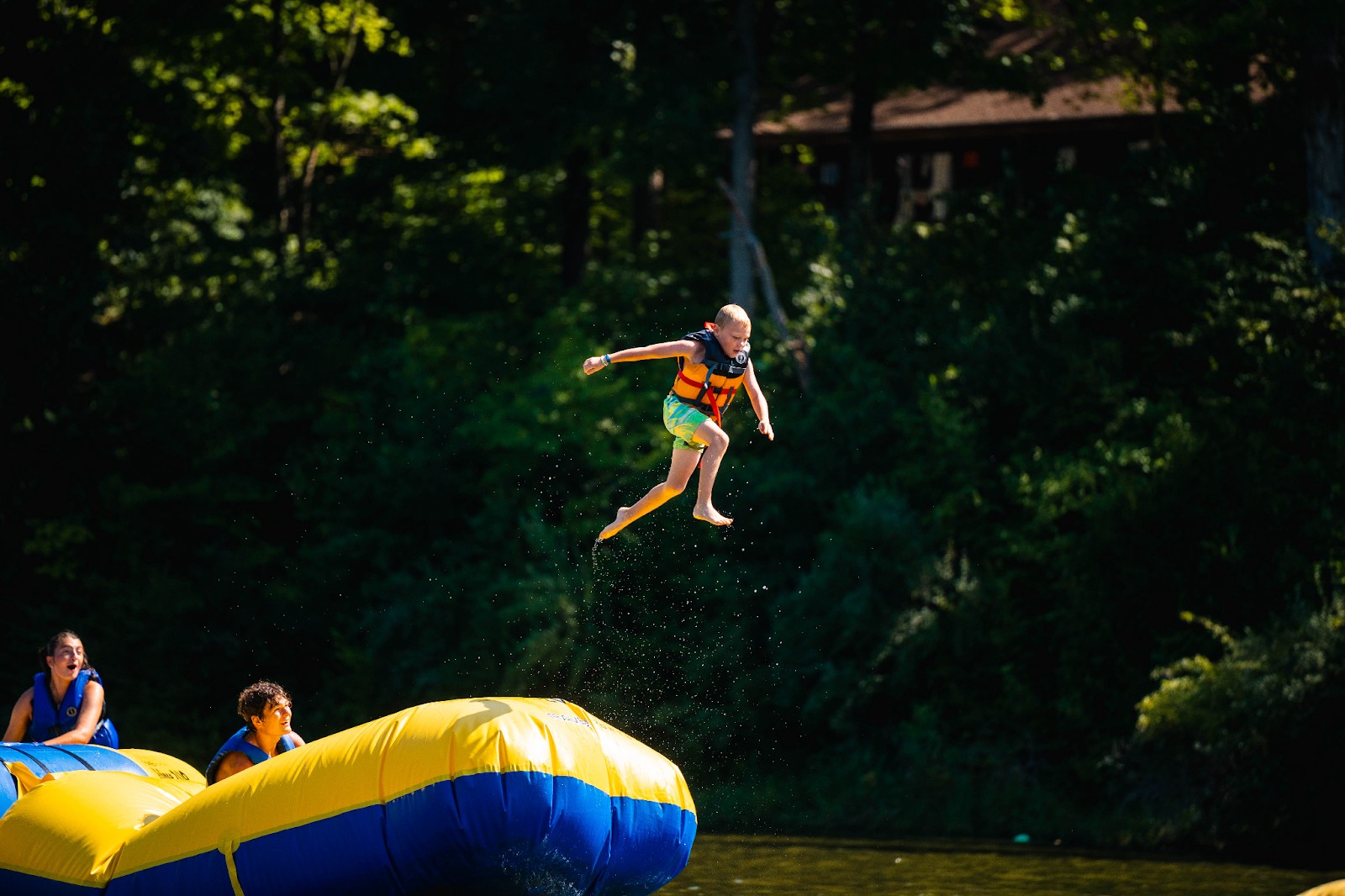 Certifications on your waterfront mean nothing without common sense and experience. This practical module is loaded with professional advice that will help you save lives and prevent injuries. From preventing slips, pinches and burns to building moorings and gates that last, this clear explanation of robust waterfront design principles is what all aquatics staff need to ensure a safe and happy season.
Weather Watch
Atmospheric ABCs for Summer Program Staff
Steve Maguire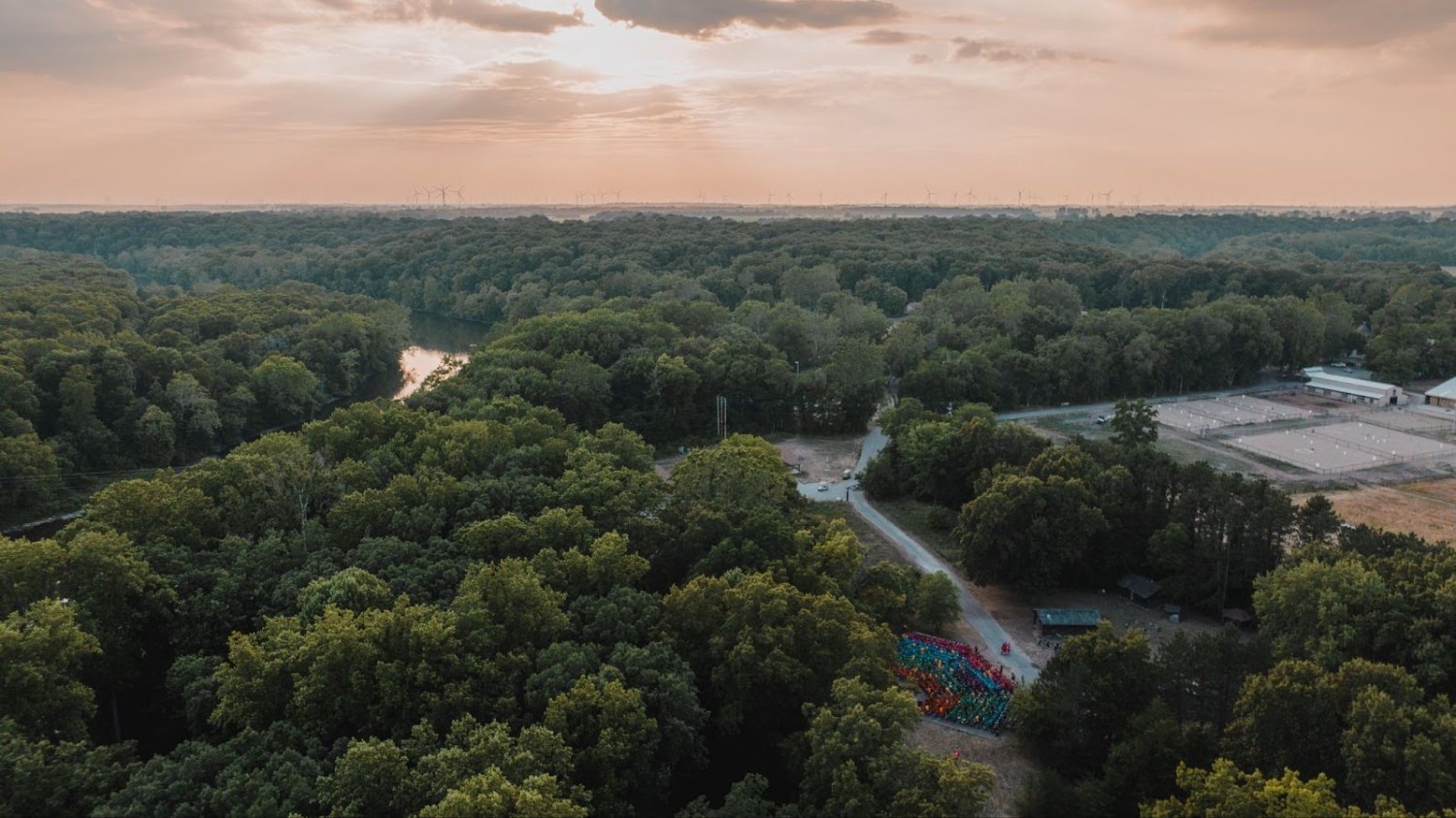 Weather will affect everything you do at your camp, school, or youth program. Using clear examples and practical techniques, this fact-packed module will teach you what causes weather change, how to predict the weather, and what to do when foul weather strikes. Bonus footage on lightning safety for outdoor programs is a must-see for all youth leaders.
Wilderness Wellness
Promoting Health in Outdoor Youth Programs
Dr. Laura Blaisdell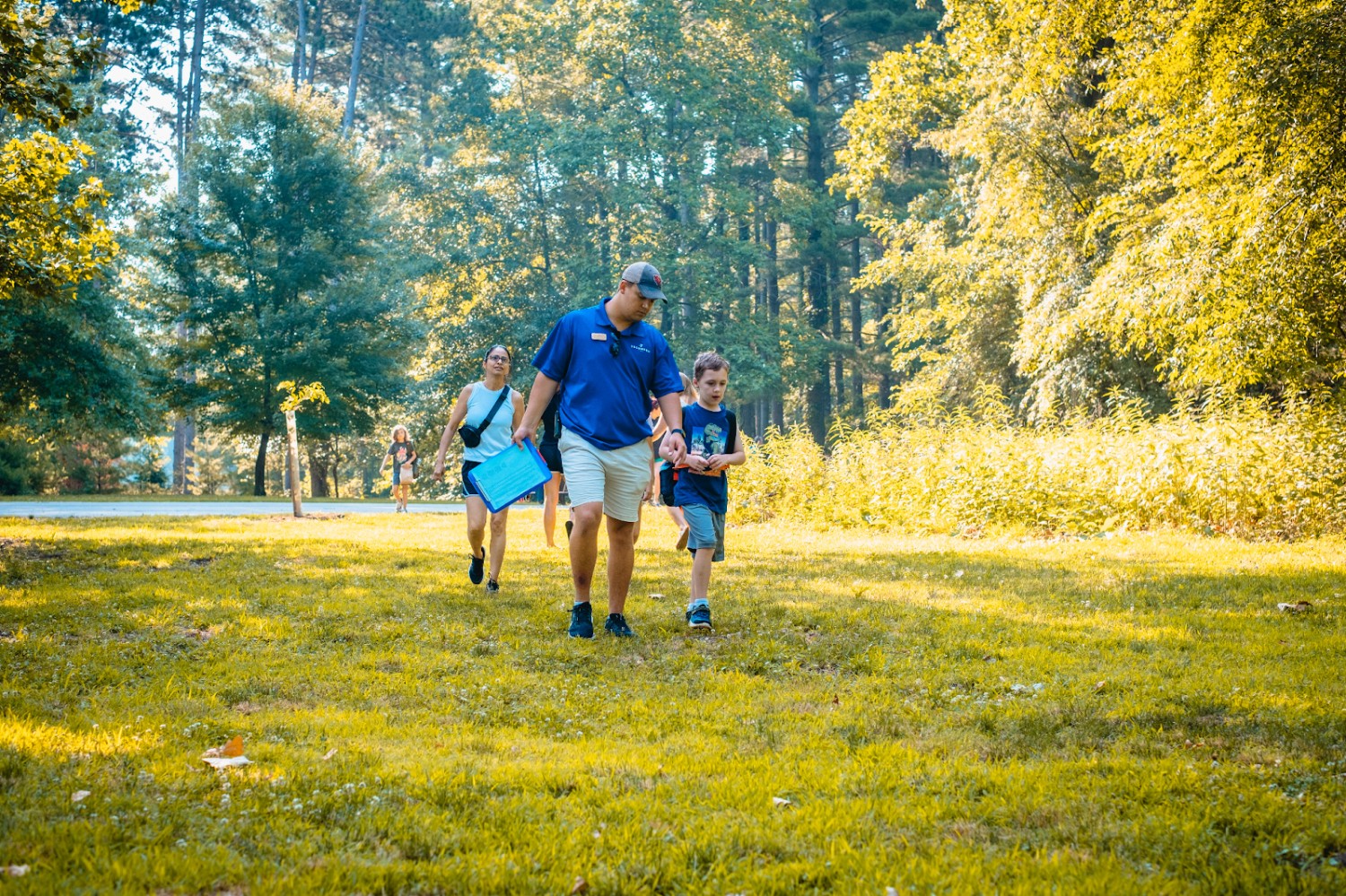 The healthy examples, watchful eyes and wise treatment of frontline staff can prevent small cuts and coughs from becoming serious infections and illnesses. Pediatrician and mother Dr. Laura Baisdell gets down and dirty to discuss key components of wilderness wellness. Everything from hydration and hand washing to insect bites and sneezing etiquette is covered (with an elbow, of course) in this module.
Wise Use of Time Off
Camp is a Marathon not a Sprint
Tim Huchton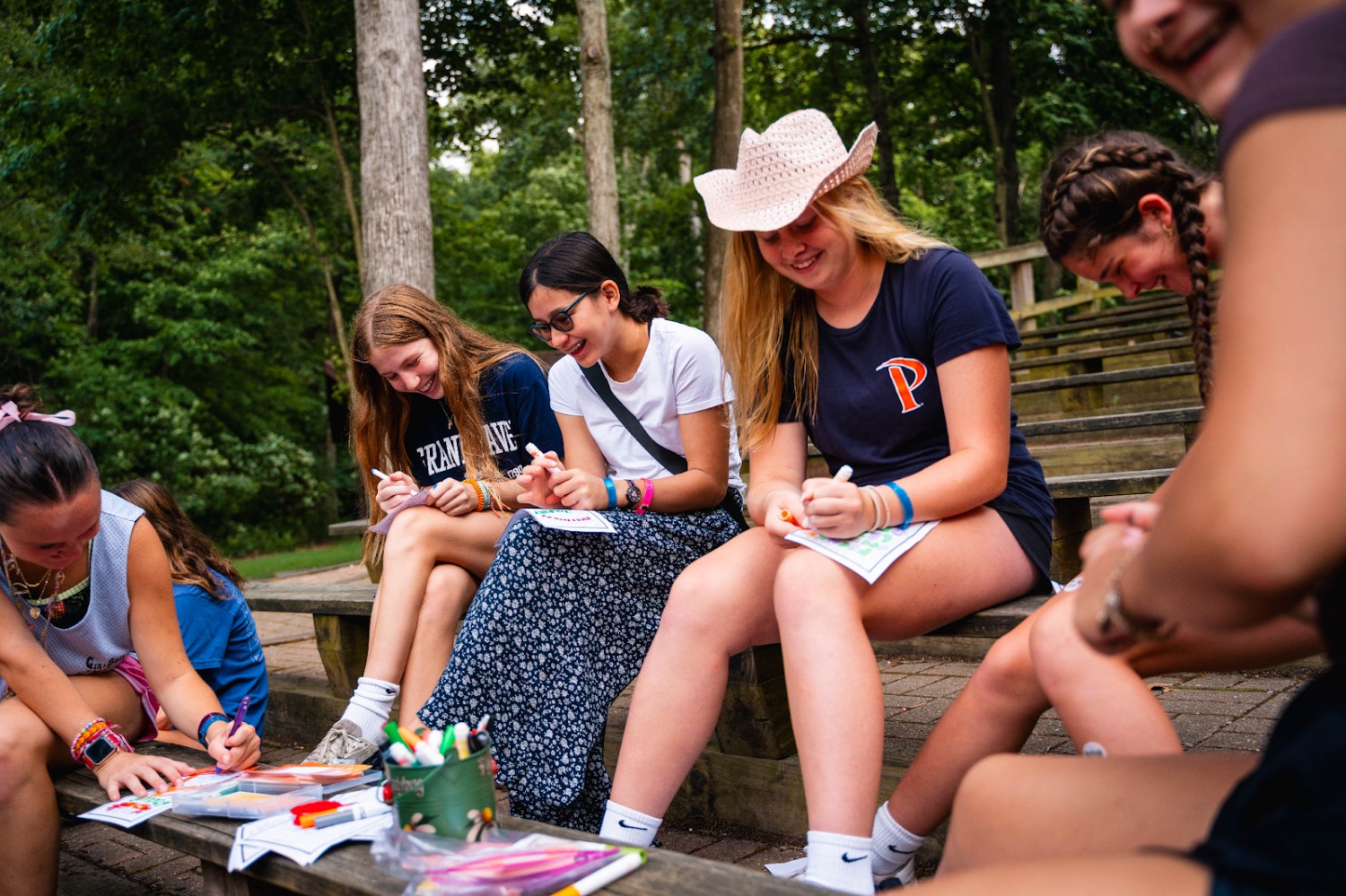 Whether you work at day or overnight camp, you'll need to spend your time off wisely so when you're on duty you're ready for anything. Working at camp takes energy and patience, but if you return to camp exhausted or hung-over, you're likely to burn out quickly. This candid module provides solid advice on managing stress and returning refreshed from time off.