The graph above tells the story. Homesickness intensity increases over time for the average first-year camper. But there's another story: With proper preparation, homesickness intensity can be cut in half and actually decrease over time. The result? More fun! (Source: Journal of Consulting & Clinical Psychology)
Prep4Camp includes a 25-minute video for families to watch together, a podcast for parents to listen to (on their way home from opening-day drop off), and a PDF tip sheet for kids to bring to camp. Get Prep4Camp today to enjoy all the benefits of camp tomorrow…without the hassle of intense homesickness.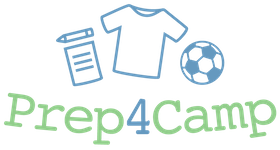 $99/Year* (USD) for all EOT Camps
$499/Year* (USD) for non-EOT Camps
* Access is from the date of purchase through October 15th.

1. Thurber, C. A. (2005). Multimodal homesickness prevention in boys spending 2 weeks at a residential summer camp. Journal of Consulting and Clinical Psychology, 73, 555-560.
$10/Year* (USD) for individual families
Exclusively available on EOT

* Access is from the date of purchase through October 15th.
1. Thurber, C. A. (2005). Multimodal homesickness prevention in boys spending 2 weeks at a residential summer camp. Journal of Consulting and Clinical Psychology, 73, 555-560.
2. Dr. Zachary Wahl-Alexander, Assistant Professor, Northern Illinois University
| Account Type | Cost |
| --- | --- |
| Full-camp subscription for EOT subscribers | $99 |
| Full-camp subscription for non-EOT subscribers | $499 |
| Individual family subscriptions | $10 |